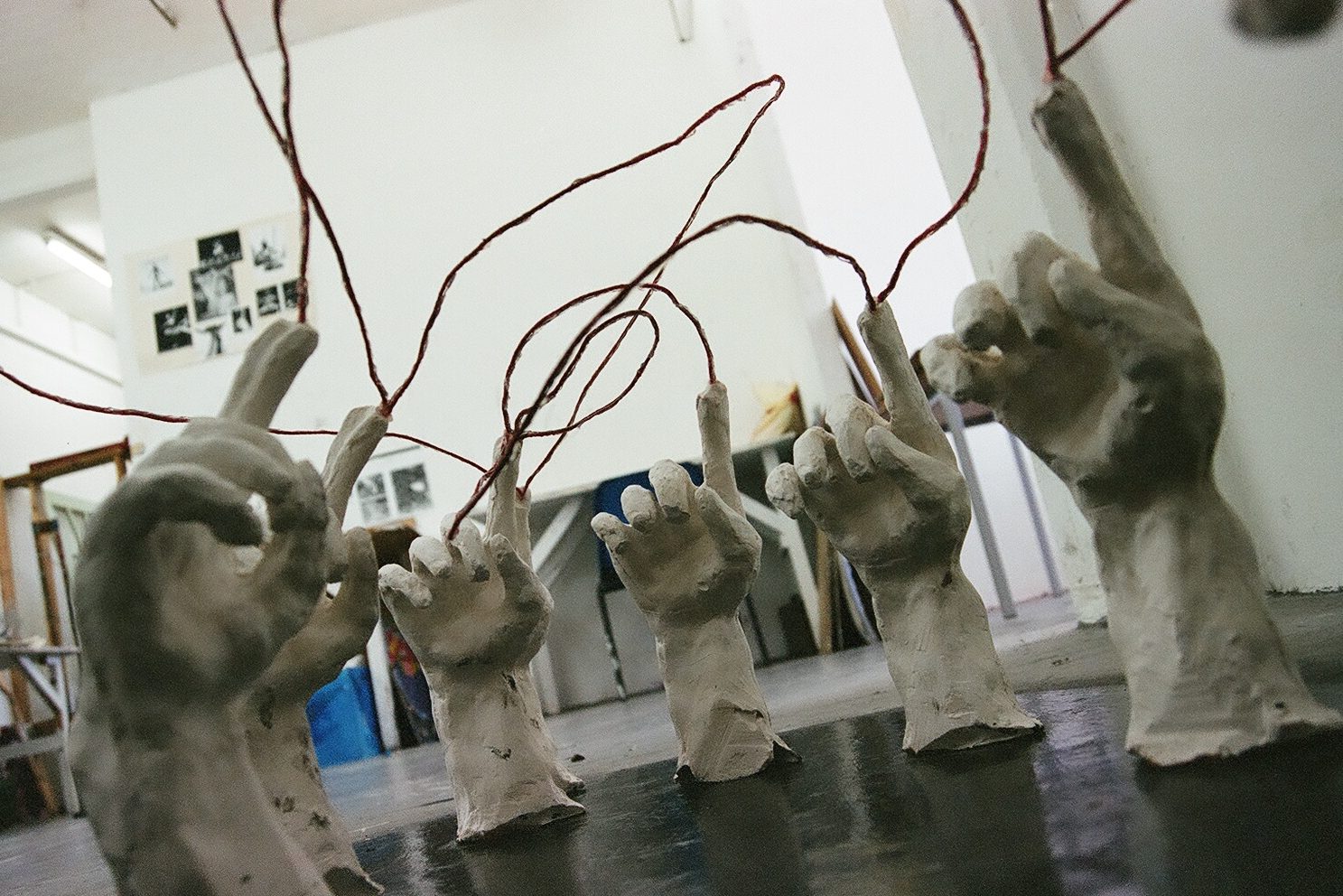 自分の中にある宇宙。
宇宙の中にある自分。
太陽系の9つの惑星は、
太陽を中心とした渦を軌道として止まることなくまわっている。
そして私たちの指先にも渦。
闇夜の夜空を映し出す池は
9つの星(手)をそこに浮かび上がらせ、
大きな拇印となった。
2005.1
macrocosm microcosm 大宇宙・小宇宙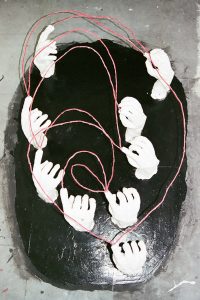 A cosmos inner myself and myself inner a cosmos.
Nine planets are revolving around the sun. Its orbit seems like a big whirlpool.
And it also exists on our fingertips.
A black oval pond reflecting night sky and nine planets(hands).
It makes me imagine a big thumbprint.
Jan.2005
保存
 うらのはなし

惑星の軌道や台風の渦、山脈や川、木の枝。
宇宙から見た地球には、わたしたちの体にもある同じかたちが存在しているのだという衝撃的な気づきから創った作品。
大宇宙である宇宙と小宇宙である自分とがひとつであるということを忘れないためのイメージとして。

 Background story

Sorry, coming soon.
保存